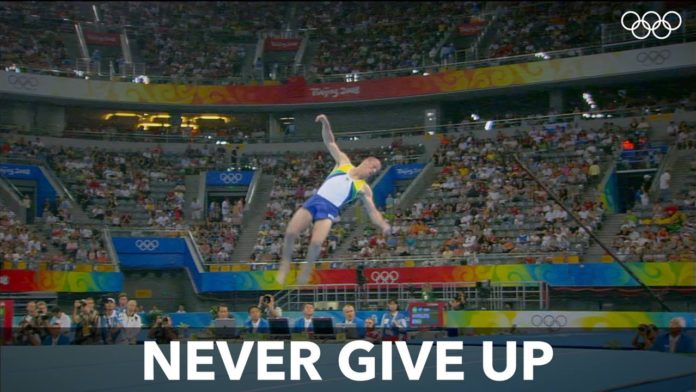 Keep trying and pushing and fighting, and don't lose hope and spirit in the face of the most disheartening situations. Diego Hypolito, a Brazilian gymnast, may have landed on his backside in Beijing 2008, landed on his face in London 2012, but he never gave up until he finally won his silver medal in Floor at 2016 Olympic Games.
Diego was the first Brazilian man to win a medal at the world championships, and for years he carried the Brazilian men's gymnastics. He carried his entire country's hopes on his shoulders during the Olympics but he fell during the first two – and he was devastated.
"It affected my life deeply. When I fell, I was so ashamed. I felt worse than a criminal."
-Diego when he fell at London 2012
Knowing you've fallen is just the first step. From there, it's about garnering your fighting spirit and getting back up. If you stumble, regain your balance. If you fall behind, run faster. But never give up.
Eventually, all of Diego's determination paid off. His uncontrollable cheer and pure joy on his face, as he landed that last jump in Rio – absolutely priceless.
A silver worth more than gold.
Watch the video here.