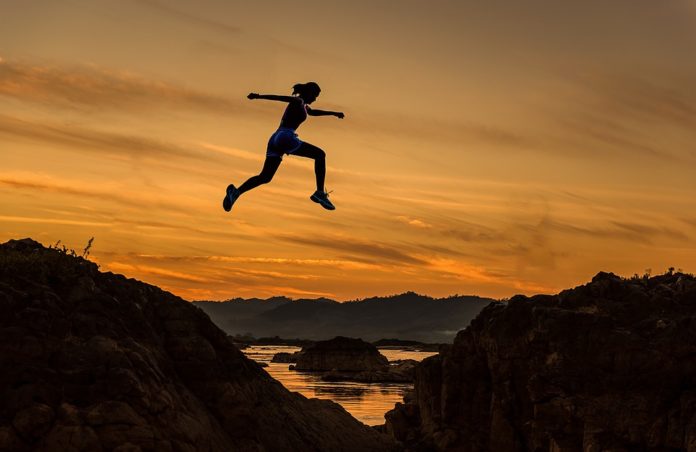 Many of us have always been taught that in order to achieve, we have to set goals. Setting personal goals enable us to create a "big picture' of what we want to reach our desired objectives. Then we break these down into smaller targets that we must hit to reach the goals.
SMART Goals
Then we have the SMART mnemonic to make our goals more powerful. SMART stands for:
S – Specific (Your goal must be well defined)
M – Measurable (You must be able to ascertain how you are doing)
A – Attainable (The goal must be possible to attain with you developing the skills required)
R – Realistic (The goal has to represent an objective that you are willing and able to work towards)
T – Time-bound (The goal must be grounded within a time frame to encourage urgency)
So yes, we are absolutely great at setting the goals, but when it comes to actually getting things done and making progress – is this really helpful?
Goals and Systems
You may think goals are the main focus to improve results. An article from James Clear recommends the spotlight be put onto "systems" instead of goals. In essence, systems constitute on the actions leading towards the goals. Here are some examples:
Occupational
Swimmer – your goal is to win the competitions. Your system is the training schedule and nutrition plans.
Real estate agent – your goal is to clinch sales. Your system is to find leads, set up client meetings and ways to understand your customer's needs.
Personal
Your goal is to learn a new language –  Your system is the training program and perhaps fun ways to practice your new language.
Your goal is to want to write a book – Your system is the writing schedule that you follow weekly and perhaps ways to get inspirations
If you completely ignored your goals and focused on your systems, would you still achieve results?
So if you were a swimmer and you ignored the goal to win a competition and instead focused only on training, recovery, and nutrition – you probably would still achieve results. Goals are great for planning and systems are great for making progress and growth.
Commit to the system – not the goal
A fitness goal that I once set was to be able to complete a half-marathon. I would try to train every two days apart, fortnightly attempt to run the thirteen miles and always end up in dismay. The point is, with the goal in mind I am telling myself that I will be happy only when I achieve it. But this puts unnecessary stress and burdens on our shoulders and when you are no way close to your goal, you feel unhappy – you just want immediate results.
I decided not to think about the goal, and purely focused on my running schedule, the system, instead. I trained for the first month at a comfortable pace and increased the distance fortnightly. Slowly but surely, I was acclimated to the longer distance and last year I completed my half-marathon, organized by Standard Chartered, successfully with ease.
Break up your systems into sprints – Be agile
We cannot predict the when we will achieve results. We can try to set smart goals and systems but at the end of the day, who knows what issues may arise along the way? The solution is simple – break up the systems into sprints and review the each completed sprints. In my example of running a half-marathon, the system is simply the training schedule and my sprint is a fortnight. Every fortnight, I will review my running distance and speed so I can set a new pace. So whenever I run and I fall under this particular pace – I know that I am falling backward and likewise I can tell that I am improving.
Let systems do the motivating
You may think that having a goal motivates you. But this might not be true. People might train really hard for that half-marathon, but once the race is finished, they stop training totally. The goal is to complete the half-marathon and they have achieved it – so what's there left with the goal to motivate them?
Well, why not focus on the systems and let the systems motivate you instead? I am still sticking to my training schedule because each time I complete a session, I feel good about it. Goals may provide you the direction, but systems will always be more valuable in your progress.