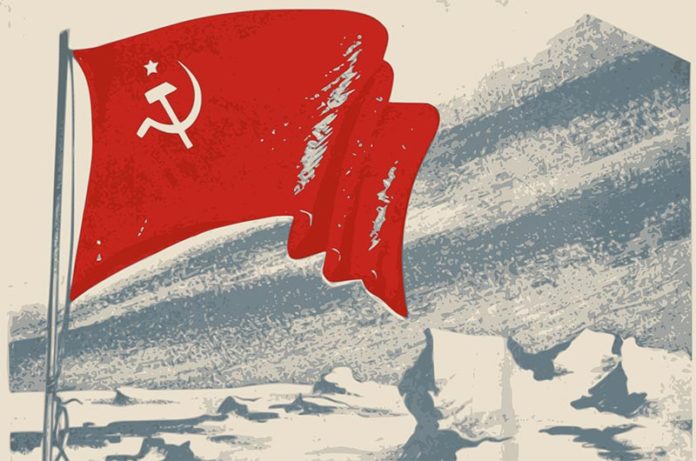 Russian jokes are famous for their dark, biting and sarcastic sense of humor – with their own self-deprecating flavor that allows them to make fun of themselves, their politics and everything else.
A sheaf of Soviet jokes has recently surfaced online in a two-page document released by the CIA. Titled "Soviet Jokes for the DDCI", which referenced the Deputy Director of Central Intelligence, it contains a list of 11 jokes, some political and others on their daily Soviet life. Some of the jokes involve Mikhail Gorbachev, then leader of the Soviet Union, so it's presumed to be from the 1980's.
Without further ado, here they are (Source: CIA Reading Room):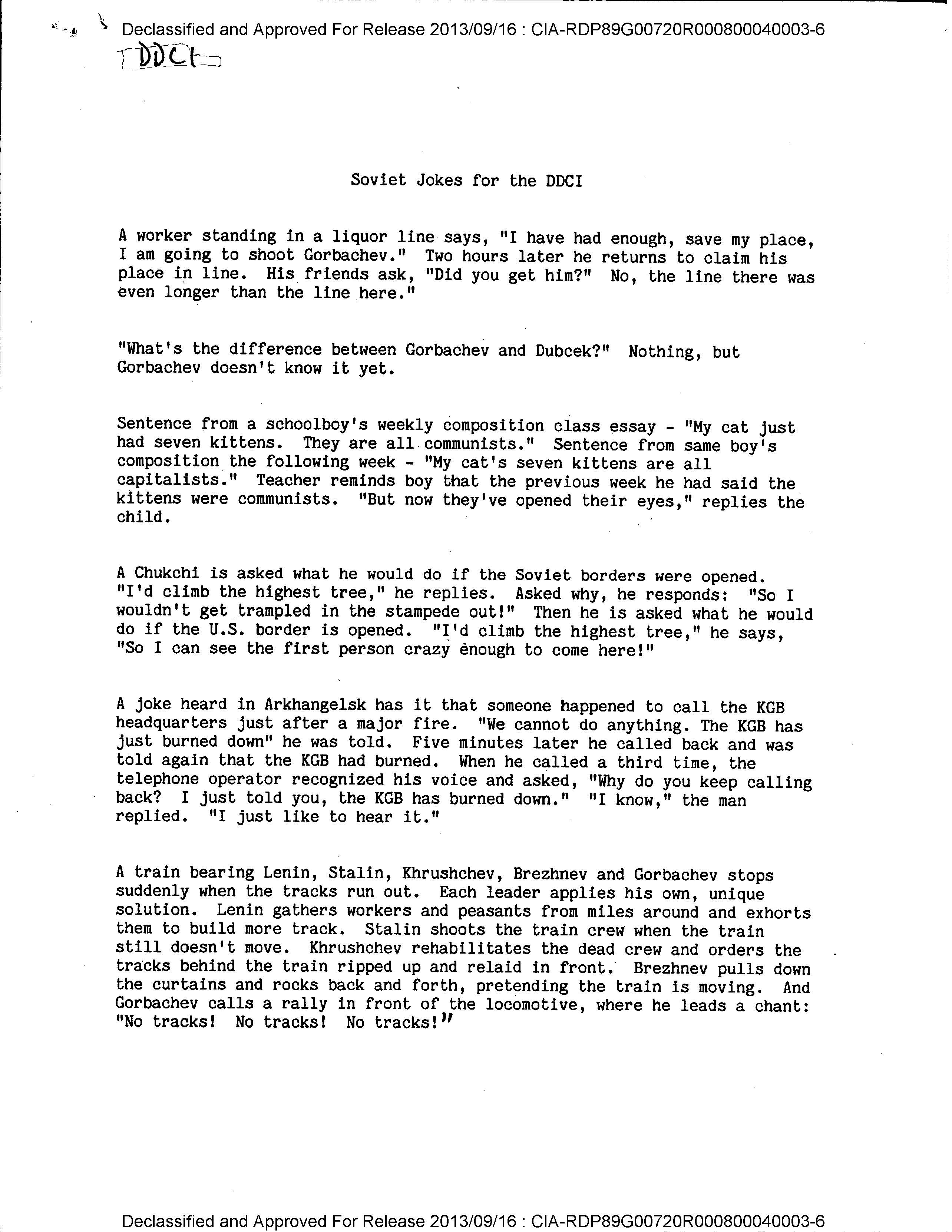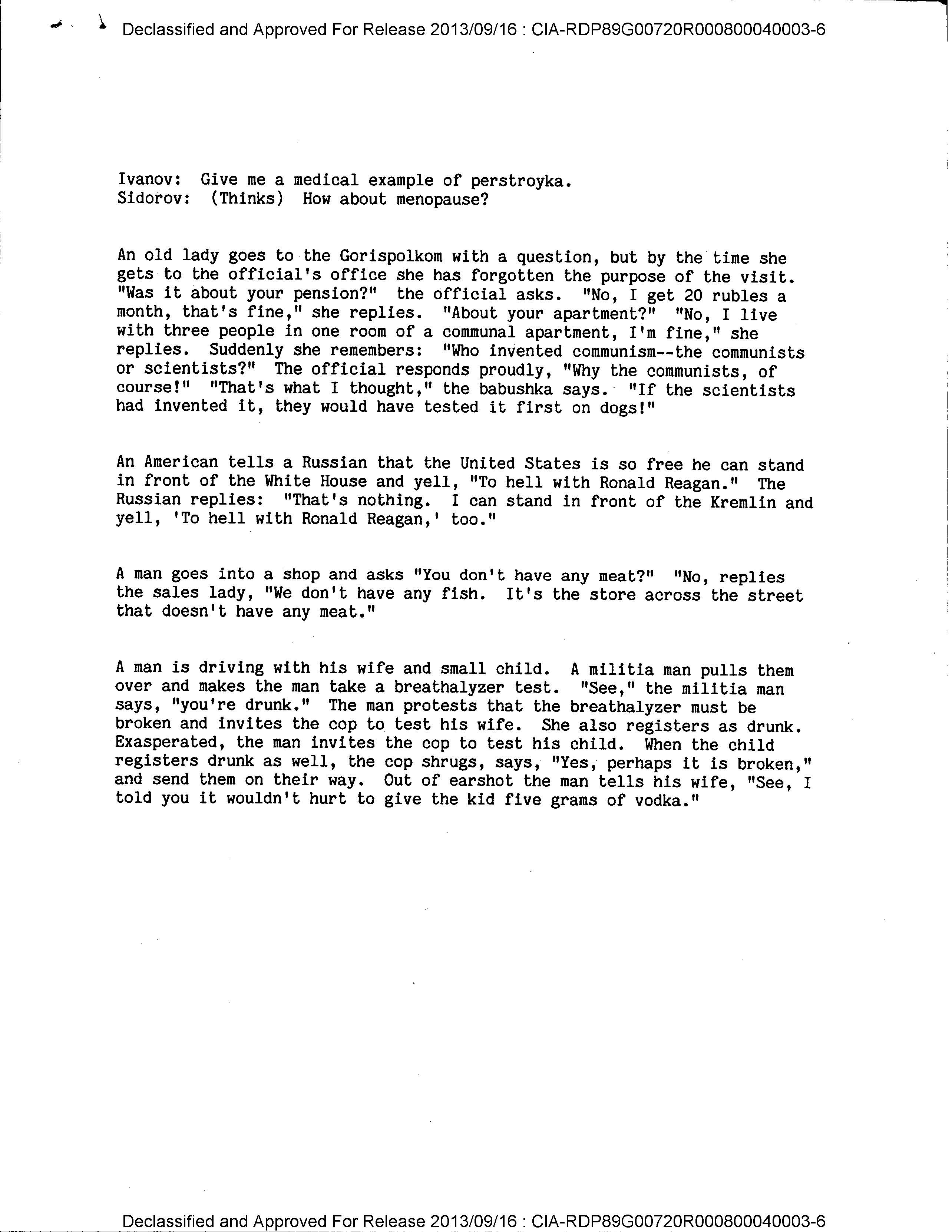 Here's a bonus joke which is one of my favorites I've heard:
An American and a Russian died and went to the gates of heaven and hell. They were greeted by an Angel.
The Angel said to them, "Because both of you are sinners, you're are going to hell. However, you can choose between American hell and Russian hell. In American hell, most people are American and they have to eat a bucket of shit every day. In Russian hell, most people are Russian and they have to eat two buckets of shit every day."
The American responded, "Well, I would rather be encompassed by Americans and just eat one bucket of shit daily." And he was sent to American hell.
The Russian thought for a while before replying, "Well, it sort of sucks that we need to eat two buckets of shit, but I rather surround myself with Russians. I choose Russian hell." And he was sent to Russian hell.
A few years later, they met again. The Russian asked the American how his time in hell was.
The American replied, " It's not too bad actually. It's comforting that most people are American there and it feels like home. The only sore spot is that I have to eat a bucket of shit daily. What about you?"
The Russian replied, "I feel you. It really feels like right at home, either they forget to deliver the shit or there are not enough buckets for everyone."
=p