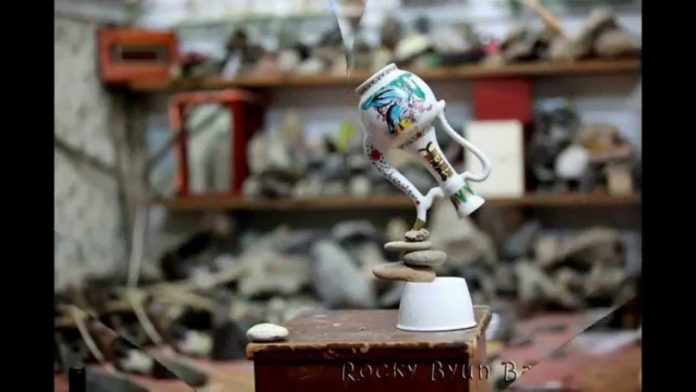 This amazing guy from Seoul, South Korea, can balance anything on anything. He is Nam Seok Byun, otherwise know as Rocky. How is he even doing all these – it looks, as a matter of fact, outrageously impossible!
The balance of any object has everything to do with mass distribution within the object itself. It is hard to balance certain objects because they have complex mass distribution and different centers of gravity. But Rocky is capable of easily discovering that particularly point to balance any objects despite their various shapes.
However if you take a closer look, you may notice that Rocky actually has a friend to help him out. Yes, it's Little Rocky the Rock. Most of the time, he uses a little stone or rock as a base – probably to aid in increasing the friction points so his articles do not slide off easily.
Check out his YouTube channel & Instagram to see more of his gravity-defying acts.