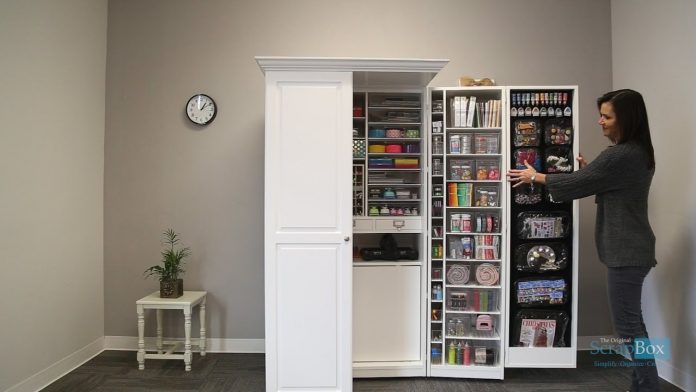 Enjoy crafting? Yet, having troubles finding your materials? And where is that scissors that you need so badly now or that piece of fabric that you rescued from an old shirt?
Organizing your craft supplies can be a very personal, overwhelming and tedious process. Whether you are a seamstress, a painter, paper crafts zealot or a crochet fanatic, a basic way of arranging and systematizing of your stash would ultimately translate into time-saving and stress-free sessions for creating!
You will definitely love this WorkBox 3.0 by The Original Scrapbox. It's designed to help you organize and store your craft materials and tools. And there are various versions and color schemes to best suit your room as well as optional add-ons such as a ribbon box if you need any. It's also easy to assemble and takes around 2-3 hours to build with two people.
Watch the introduction video below for more in-depth information:
Here are some of the features of the Work Box 3.0:
79 clear totes included
5 plastic notions tray inserts
3 wood drawers with silver label handles in the center box
All vertically adjustable shelving with plastic and metal pegs and pre-drilled holes
12 caster wheels (unit will be able to glide across most flooring**)
Fold out table – measurements in chart below
Additional storage and shelving underneath fold out table (perfect for sewing machine storage)
Right-swing door is lined with black felt, includes 10 clear zipper velcro totes, and a pocket on the bottom
Left-swing door storage system:

7 shelves and acrylic guards for easy organization
2 optional metal rods for ribbons, washi tape, or small punches
3 zipper totes on a felt square in the bottom left-hand corner
6 large hooks for hanging tools, scissors, and rotary cutters
3 pockets for tools, paintbrushes, pens, markers, etc.